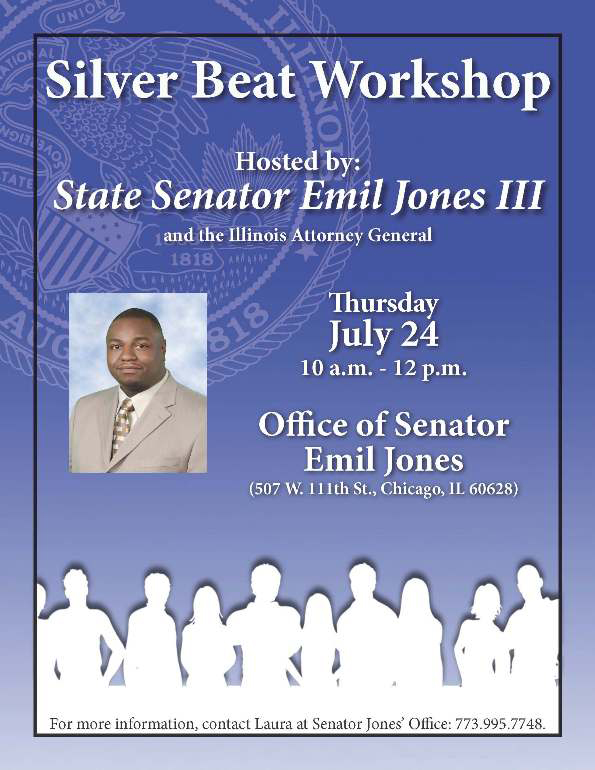 Dear friend,
During my tenure with the General Assembly, I have continually worked to ensure that Illinoisans are not taken advantage of by misleading business practices.
Seniors, specifically, have long been targeted by these fraud and scams. In an effort to combat this growing issue, I am hosting a Senior Fraud Prevention Workshop.
In an effort to inform our senior community about deceptive financial practices, I am hosting a Senior Fraud Workshop. At this event, representatives from the Department on Aging and the Attorney General's office will be on hand to discuss methods con artists are using and also to help with any issues attendees are currently experiencing.
Our seniors have given so much of their time and energy to developing younger generations. It's our duty to ensure they are protected.
The will be on July 24, at 507 West 111th Street in Chicago from 10 a.m. until noon.
If you have any questions feel free to contact my district office at 773-995-7748. Also be sure to visit my website, www.SenatorEmilJones.com.
Thanks,
State Senator Emil Jones III
Category: News Releases