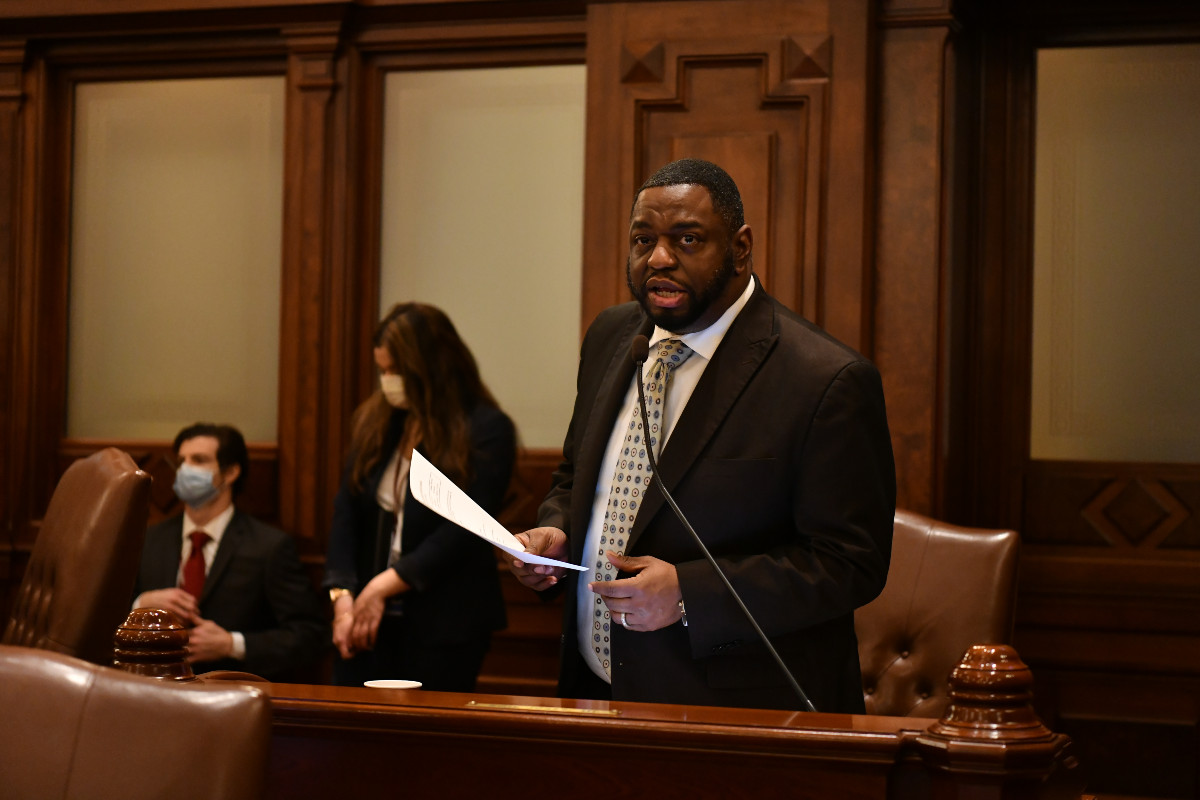 CHICAGO – To keep consumers with latex allergies safe when visiting a restaurant, State Senator Emil Jones III (D-Chicago) passed a law to ban food service establishments from using latex gloves.
"Avoiding allergies when going out to eat can be difficult for those allergic to latex," Jones said. "This law protects diners from being harmed in ways they cannot predict."
House Bill 209 bans food service establishments, EMS personnel and health care facility personnel from using latex gloves when handling and preparing food. Currently the Illinois Food Handling Regulation Enforcement Act does not regulate the use of gloves to prepare or handle food.
Latex allergies may cause adverse reactions and, at its worst, an allergic reaction may be deadly if not promptly treated. According to the CDC, people can become sensitized and develop an allergic reaction to latex over time. Many health care workers are at risk of developing an allergic reaction due to the common use of latex gloves with around 10% of the 7 million health care industry workers have become sensitized to latex.
"The frequent use of latex gloves has had an adverse effect many people who are simply just trying to go through their day-to-day life," Jones said. "Banning latex gloves in food service is a simple step toward protecting our community."
House Bill 209 was signed by the governor on Tuesday and takes effect Jan. 1, 2023 for food service establishments and EMS personnel and Jan. 4, 2024 for health care facility personnel.
###
Category: News Releases