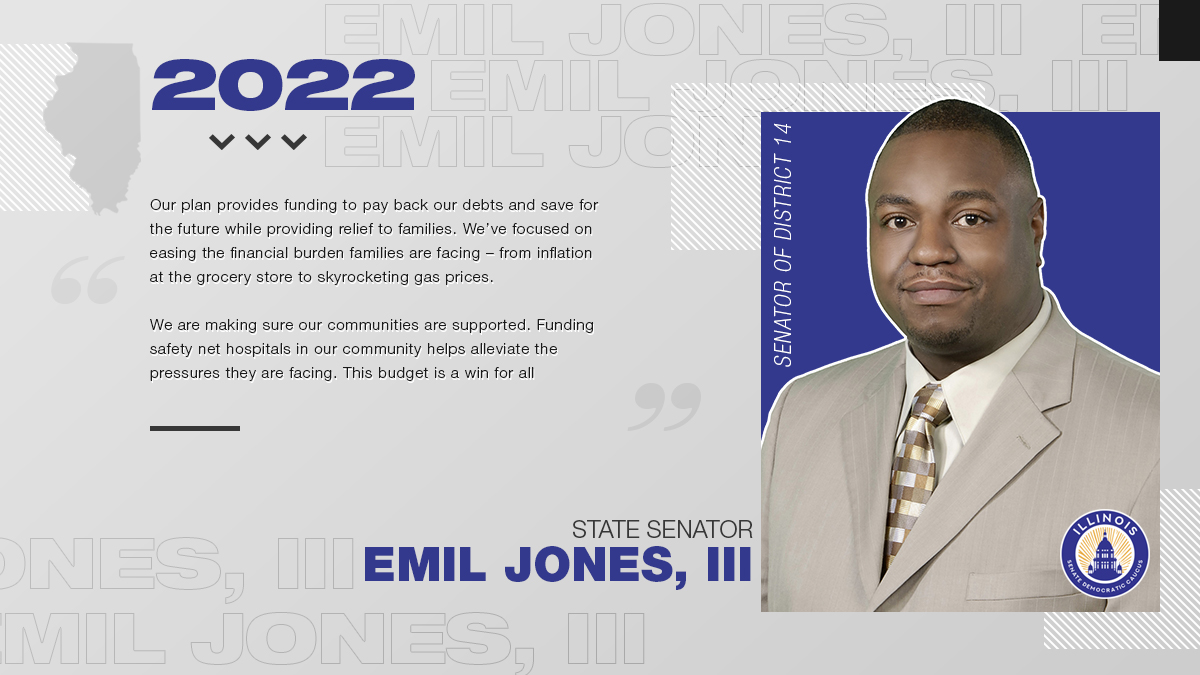 SPRINGFIELD – State Senator Emil Jones (D-Chicago) was proud to support a budget that focuses on providing Illinoisans with relief by putting money back in their pockets.
"Our plan provides funding to pay back our debts and save for the future while providing relief to families," Jones said. "We've focused on easing the financial burden families are facing – from inflation at the grocery store to skyrocketing gas prices."
The budget brings forth a total of $1.8 billion in tax relief for families. It addresses inflation by suspending the 1% state grocery tax for one year, and freezing the state's portion of the gas tax increase for six months to help with rising prices at the pump.
The majority of Illinoisans – more than 95% of taxpayers – will also receive a one-time tax refund by the fall of 2022. Individual filers will receive $50 and joint filers will receive $100, with an additional $100 for up to three dependents.
Safety net hospitals bore a lot of the brunt of the COVID-19 pandemic and are still suffering. This budget will also allocate $67 million for the hospitals.
"We are making sure our communities are supported. Funding safety net hospitals in our community helps alleviate the pressures they are facing," Jones said. "This budget is a win for all."
The budget has passed the senate.