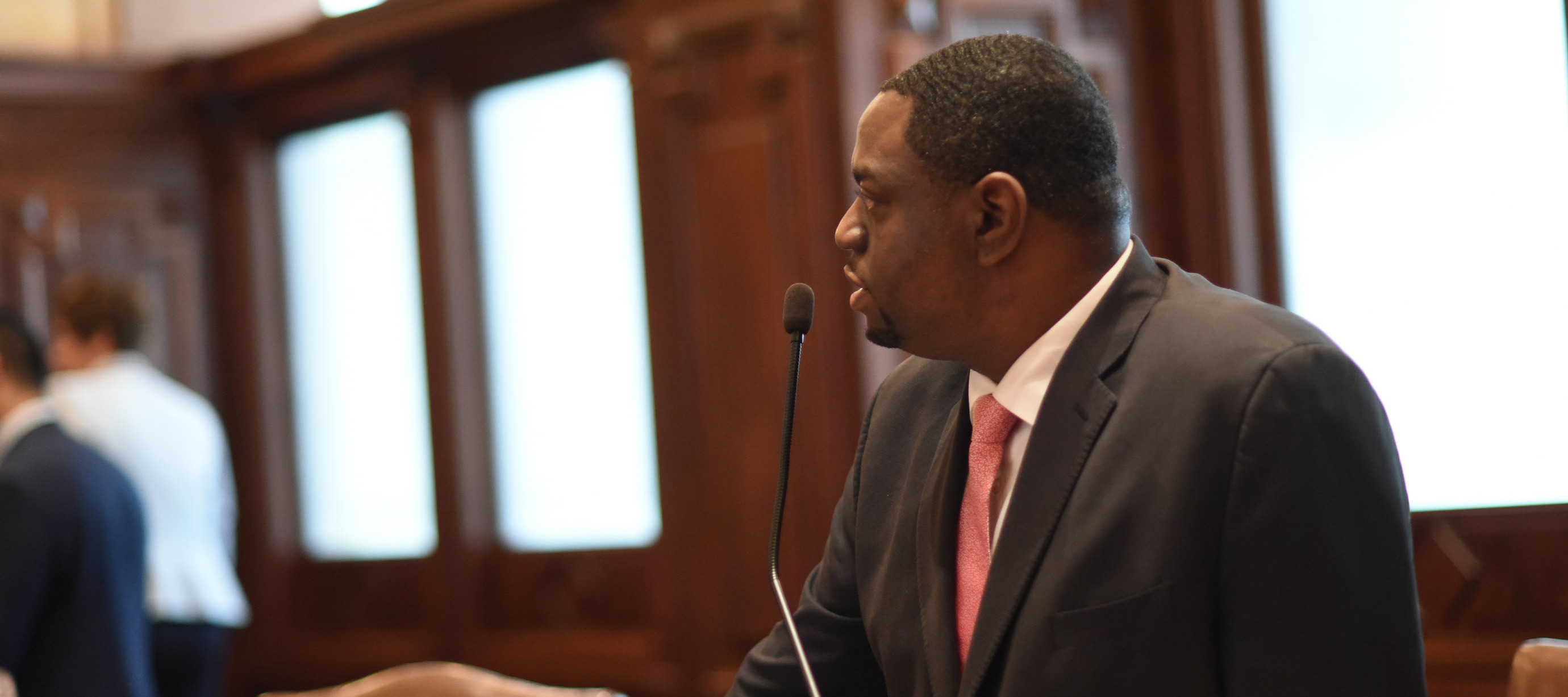 SPRINGFIELD – State Senator Emil Jones III (D-Chicago) released the following statement concerning the investigation of the death of Jemel Roberson, a security guard working at Manny's Blue Room in the village of Robbins, who was shot by a Midlothian police officer early Sunday morning:
"Police are shooting people of color far too often. It's time to be more aggressive in our response to these incidents.
"I call for the immediate termination of the officer who shot and killed Jemel Roberson. Regardless of the findings of the investigation, this officer has already shown he lacks the basic professional judgment to wear the badge and serve our communities in a law enforcement capacity.
"As we learn more about the case, I will continue to do all I can to ensure that justice prevails."
Category: News Releases