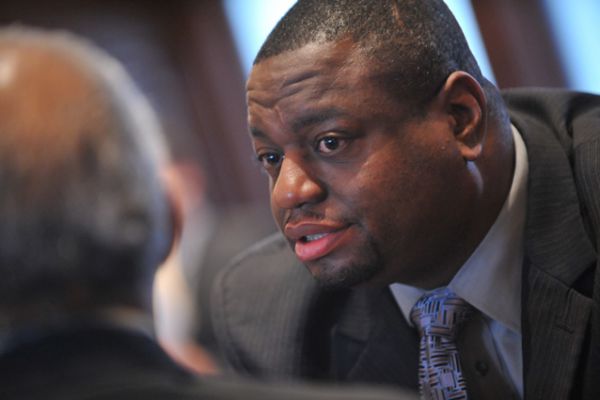 Monday, Governor Rauner signed an executive order requiring labor unions and companies that do business with the state to report on how many minorities and veterans participate in apprenticeship and training programs.
State Senator Emil Jones III, Chairman of the Senate Black Caucus, had this to say:
"Governor Rauner's executive order to review minority contracting statistics shows his willingness to tackle tough issues facing diverse communities," Senator Jones said. "For years, members of the Black Caucus have created laws aimed at leveling the playing field for minority contractors.
"It looks as if Governor Rauner is willing to listen to our concerns and work toward establishing tangible results."
Excecutive order 15 - 12 requires the Department of Central Management Services to conduct a "thorough review" of all goals, preferences and considerations provided under state law and regulations concerning the hiring and training of veterans and the awarding of contracts to veteran-owned businesses.
The Senate Black Caucus has been instrumental in moving legislation forward to increase business opportunities for minority contractors and views this executive order as a step in the right direction.
State Senator Napoleon Harris III (D –Dixmoor) recently hosted a Minority Contractors Business Summit to learn what issues minority businesses face in hopes of finding legislative answers.
"Members of the minority business community voiced their opinions about challenges they experience when bidding on State work," Senator Harris said. "This legislative session, the Black Caucus and I will work together to pass measures to increase opportunities for minority businesses who contract work from the state."
In the coming weeks, the Senate Black Caucus will host a press conference unveiling their legislative agenda.
Category: Front Page